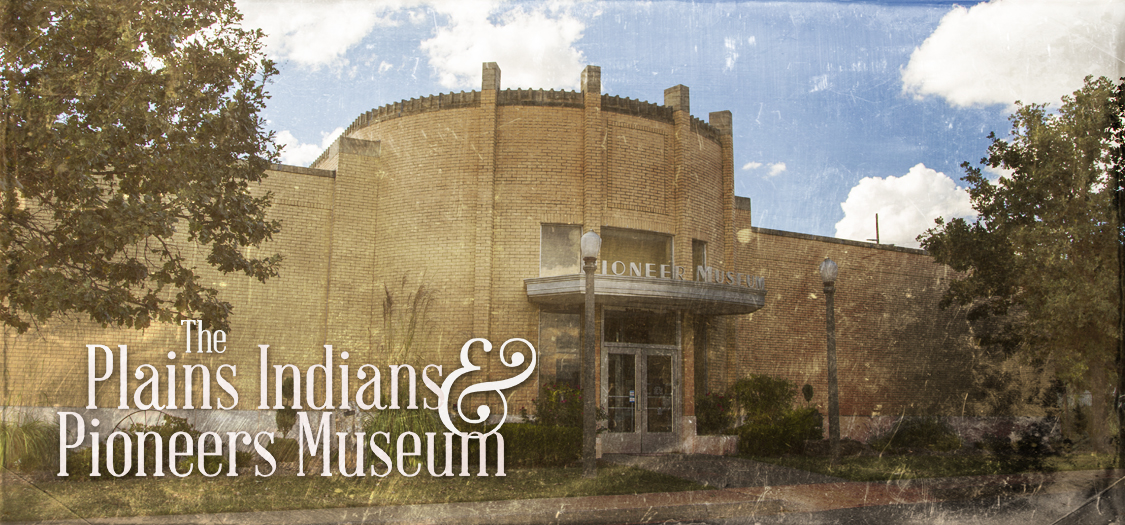 The Plains Indians & Pioneers Museum is the designated tourism information center for Woodward.
Our mission is to collect, preserve, and interpret the history of Northwest Oklahoma.

In order to fulfill its mission, the museum will:

Serve as a permanent repository for such artifacts, written and oral records, photographs, and historical items, which interpret and depict Northwest Oklahoma history.

Adequately store, care for, and preserve said items for the future.

Develop and maintain Board and staff expertise required to identify significant aspects of Northwest Oklahoma history as well as interpret these aspects to the public.

Maintain adequately trained staff to collect, care for, study, and exhibit items within the permanent collections.
Woodward, Oklahoma is located at the junctions of state highways 270 and 412, and is the county seat of Woodward County. Boiling Springs State Park is six miles to the northeast. Woodward was founded in April 1887 when the Southern Kansas railway (a subsidiary of the Santa Fe) built tracks to this point from Kiowa, Kansas.
The source of the town's name remains a mystery. It may have been named for Brinton W. Woodward, who is usually identified as a Santa Fe railway director. Richard "Uncle Dick" Woodward, buffalo-hunter, teamster, and local saddle maker is also a candidate.
Located in the western quadrant of the Cherokee Outlet, the town began six years before the Outlet was officially opened to non-Indian settlers. It was needed as a provisioning point for Fort Supply, located twelve miles to the northwest. Woodward has been a trade center ever since.